About Our Course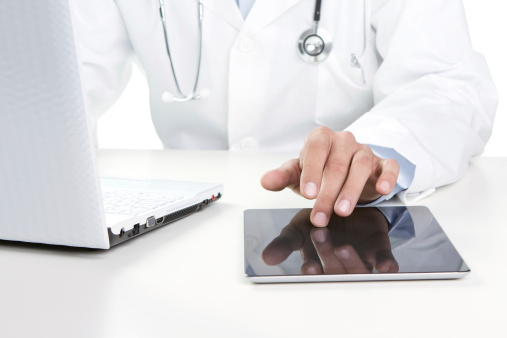 NRCME Plus Examiner Training SystemTM provides healthcare providers – MDs, DOs, DCs, NPs/APNs, and PAs – the knowledge to become a certified medical examiner and apply the Federal Motor Carrier Safety Administration (FMCSA) driver physical qualifications standards and guidelines. Training is 100% online and the average course completion time is 12 hours. NRCME Plus is presented in 27 self-guided modules with a pre-test, post-test and includes quizzes that follow each module. After you successfully complete our training program, you can immediately print your Certificate of Completion and register for the FMCSA medical examiner certification test. Earn up to 12 AMA PRA Category 1 Credits™, and NRCME Plus is accredited in multiple provider categories including AANP and PACE.
NRCME Plus meets or exceeds the FMCSA's core education requirements as well as satisfying the requirements of the FMCSA to be accredited by a nationally-recognized medical profession organization.
FAST FACTS
---
100% Online Training

12 Hours for Course Completion

Unlimited Access to Training

Self Guided Format in 27 Modules

Pre-Test, Post-Test and 26 Quizzes

27 modules in 1,000+ Slides

FREE! Q&A Deck of Practice Questions

FREE! Online Resource Library

Earn AMA PRA Category 1 Credits™

Earn AANP Contact Hours, PACE Accredited

Immediately Print Certificate of Completion

Access anywhere internet is available

Training course is mobile device ready

Equipped with auto save feature

Does not require audio or flash player
THE NRCME PLUS EXPERIENCE
---
Unique Difference
Our training is the only FMCSA program

Backed by 35+ years of unbiased multimedia continuing education experience for all levels of healthcare providers.
Offering an Online Resource Library with valuable information to support and supplement your training as well as provide a continuing reference throughout your service as a certified medical examiner.
Offering a Q&A Deck with 550+ practice questions.
With unlimited access to training, no expiration date or time period to complete your training.
Accredited in multiple provider categories including ACCME, AANP, and PACE.

Success Rate
Confirmed by Certified Medical Examiners

95% of our NRCME Plus Participants passed the FMCSA ME certification test on their first attempt.

F

lexible & Convenient
You set the schedule and direct the pace

100% online training in a self-guided module format.
No need to incur travel expenses or time away from family, clinic responsibilities, or patient care.
Designed for the healthcare provider who prefers the flexibility, convenience, and enduring content provided by online learning.

Leadership
In multiple provider professions & specialties

Curriculum designed by one of the ten original consultants who collaborated with the FMCSA and ME peer review experts to develop the blueprint and identify the critical knowledge, skills, and abilities to perform CMV driver physical examinations.
Ongoing training development and review with multiple healthcare providers, including board certified physicians, nurse practitioners, physician assistants and chiropractors.
Registration to NRCME Plus Online Training System® includes all of the following:
Unlimited Training Access without any expiration or time period required to complete training
Continuing Education credits are included with your registration fee
Certificate of Completion available for you to print immediately upon completion of training
100% online training in 27 modules with 1,000+ slides
Pre-Test
Post-Module Quizzes
Final Exam

BONUS!

Q&A Deck with 550+ sample exam questions

BONUS!

Online Resource Library with expert panel and conference guidelines, FMCSA forms, waiver packets and sample templates for your practice
Please visit Register or Group Training for more information on NRCME Plus registration.