NRCME Certification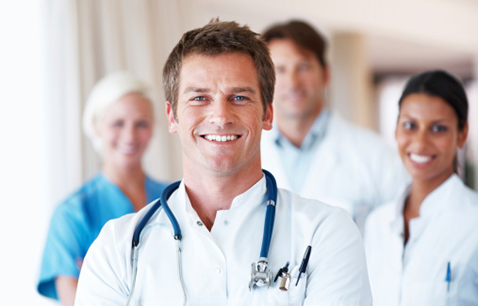 Becoming a certified medical examiner is easy with NRCME Plus Examiner Training SystemTM .  Listed below are steps to follow and helpful hints for NRCME exam registration and certification.  Review the Complete Guide to Medical Examiner Certification for complete details.  If you have any questions or concerns during the process, please contact us at NRCME Plus Support at 877.280.2401 or email us.
What are the eligibility requirements for the National Registry Certification Exam?
Possess a valid and current medical license, certificate or registration in the jurisdiction where you will perform these examinations, in accordance with applicable state laws and regulations;
Obtain your personal National Registry Number required from the Federal Motor Carrier Safety Administration (FMCSA) by registering in the National Registry of Certified Medical Examiners.
Complete your NRCME Plus training and print your Certificate of Completion, meeting the FMCSA-required training curriculum for Commercial Drivers Physical Qualification Standards,
Register and pass the FMCSA National Registry certification exam from an FMCSA-approved testing organization.
Finding a Testing Site for the FMCSA Certification Test
There are currently two FMCSA-authorized private sector training organizations, PSI and Comira. Click on either testing organization below to access their site and schedule your exam appointment.
Locate the testing locations convenient to you, based on your preferred location.
Choose a specific location to take the FMCSA certification test.
You will be taken to a webpage with that testing location's information.
Call 800-947-4228 to register for the test. Please give Comira the Test Code ("NRCME") and your Site Code (see above step).

Click "Sign In or Create an Account" and complete the process of creating an online account, then follow the steps below:
Choose "Register for a Test",
Find the National Registry of Certified Medical Examiners (NRCME) exam using the drop-down menu; Select "Organization: Certification/Professional Organizations";
Select Sponsor Name: "National Registry of Certified Medical Examiners (NRCME)";
Click on the Exam title: "National Registry for Certified Medical Examiners Test";
Make your payment; and
Choose an examination location and confirm your appointment.
Helpful Test Appointment Information
Be advised that NRCME regulations prohibit testing organizations from administering your exam without all of the following requirements met at the time of your actual examination appointment:
Government-issued identification, i.e. U.S. driver's license
A valid license to practice in your healthcare profession, a printed copy of your license is acceptable
Certificate of your NRCME Plus Training Completion
Should you arrive at the test center without all of these requirements, you will not be permitted to test and your examination fee will not be refunded.
After Passing the FMCSA Medical Examiner Certification Test
You will receive a Medical Certification credential valid for 10 years and be listed on the National Registry – an online directory of certified medical examiners easily accessible to drivers, motor carriers, and the general public.
As an NRCME examiner, you will now:

Report results of driver exams every month;
Submit to periodic monitoring and audits;
Maintain certification by completing periodic training every 5 years; and
Take and pass the certification exam every 10 years.