Keeping Our Highways Safe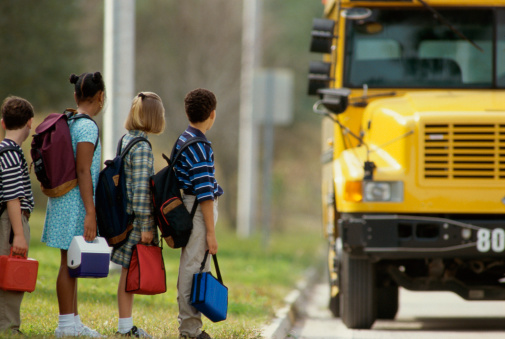 As a certified medical examiner, you will make important medical certification decisions that will reduce the risk for crashes, injuries, and fatalities among interstate Commercial Motor Vehicle (CMV) drivers. Current U.S. Department of Transportation (DOT) regulations do not require special training for the healthcare providers who determine the medical fitness of interstate truck and bus drivers. As such, medical examiners who conduct DOT driver exams may be unaware of the specific physical demands on commercial vehicle drivers.
Effective May 21, 2014
"Truck and bus drivers deserve highly trained medical examiners that think safety first. By holding medical examiners accountable to high standards of practice, we raise the bar for safety and save lives through increased commercial driver and vehicle safety." – Anne S. Ferro, FMCSA Administrator, DOT Announces Final Rule on Training for Medical Examiners, ohsonline.com, April 19, 2012
In 2012, The Federal Motor Carrier Safety Administration (FMCSA) released its ruling for the National Registry of Certified Medical Examiners (National Registry or NRCME). This Federal program effective May 21, 2014, establishes requirements for healthcare professionals who perform physical qualification exams for truck and bus drivers. To become a certified medical examiner (ME) and be listed on the National Registry, all MEs must (1) complete training about FMCSA's physical qualifications regulations and advisory criteria, and (2) pass the FMCSA certification test to be listed on the National Registry
The Need for the Certified Medical Examiner
Approximately 6 to 7 million CMV drivers are required to comply with this ruling with an estimated 3 to 4 million physical examinations to be performed annually. Demand is increasing every year. Projections show a need for 40,000 medical examiners to meet the need for these physical examinations and fewer than 2,500 are currently listed on the National Registry (updated August 2013).
You will be responsible for ensuring that only the driver who meets the Federal physical qualification requirements is issued a Medical Examiner's Certificate, certifying that the driver is medically fit for duty and can perform the driver role.
Who is the Average Driver?
The driver population exhibits characteristics similar to the general population, including an aging work force. Aging means a higher risk exists for chronic disease, fixed deficits, gradual or sudden incapacitation, and the likelihood of comorbidity. All of these can interfere with the ability to drive safely, thus endangering the safety and health of the driver and public.
The Average Truck or Bus Driver
Demographic Profile

Medical Profile

Male.
More than 40 years of age.
Sedentary
Overweight.
Smoker.
Poor eating habits

 

Less healthy than the average person
More than two medical conditions
Cardiovascular disease prevalent
Source: (http://nrcme.fmcsa.dot.gov/mehandbook/me_drivers_role_ep.aspx)